Reviews
CD "Live at Lederman" (2014)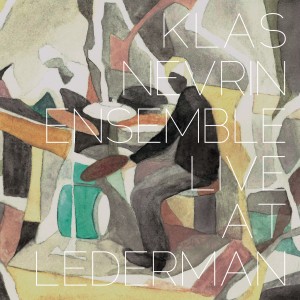 All About Jazz (Eyal Hareuveni), 4 ½ ☆
"The highly original compositions and masterful performances suggest that supernatural forces were in motion and affected the magical music. Nevrin wisely weaves together distant musical universes.. a new arresting sonic aesthetic.. a provocative listening experience that does not commit itself to any school. The ensemble realizes Nevrin's vision with impressive flexibility and precision."
Dig Jazz (Peter Bornemar), 4/5
"Pianist Klas Nevrin is too rarely praised as an innovator in Swedish improvisation and free jazz. This is an unusually exciting ensemble, with intricate interplays and details being added as layers upon layers in an impressively effortless way. An album that literally begs to be played over and over again! "
Dagens Nyheter (Johannes Cornell), 4/5
"Klas Nevrin's original music is created out of subtly applied layers of sounds, microtonalities and dynamic processes. It has an intellectual quality that is often lacking in music, but it's not necessarily an intellectualization for it's own sake. Rather, it requires the musicians to go with feeling, hand in hand with a context that excites the imagination already from the start. Nevrin is a musician and composer that simply stretches a little further."
Sound of Music (Thomas Millroth)
It's difficult to explain but it sounds more than superb. … An unusual album that cuts across genres and consciously handles timbres, rhythms and excellent individual voices, which are constantly mixed and alternating with each other.
Orkesterjournalen (Sasha Marka)
Several of the compositions use complex intonations that are fascinating and add a magical glow to the melodies and the atmosphere. The highlights are the interactions between Bromander and Hernandez, the elaborate harmonies, and the composition "Extoning", where improvisation, form, and intensity is second to none.
Östgöta Correspondenten (Gunnar Ekermo)
Exciting and full of contrasts! This is music that defies all attempts at categorization. There are noticeable traces of jazz, classical, world music, gamelan harmonies… Not easy to chew, but it's refreshing with some bran and whole grains among all musically pre-cut white bread!
__________________
Go here for more reviews, and here you can buy the CD.