Members, Klas Nevrin Trio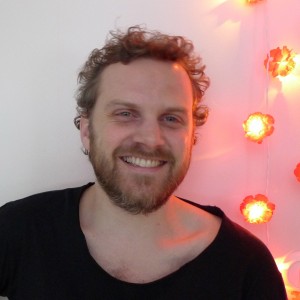 KLAS NEVRIN – piano, zither, keyboards
With a musical education in jazz and classical, Klas uses and is inspired by all kinds of genres and instruments, moving freely between intuitive-expressive outbursts and minimalistic contemplative soundscapes. He will frequently use the zither and ring modulator to subtly change the sound of the piano by blending micro-tones with the piano. In the middle of the 1990′s he studied tablas and yoga in India during several lengthy stays. Klas is well known for his work with the free jazz groups Yun Kan 5 and Yun Kan 10, led by saxophonist Fredrik Ljungkvist. Other groups he has been working with is Honeyleap - a collaboration with Norwegian musicians Øyvind Skarbø (dr) and Per Zanussi (bass) – and the duo Casual Intimacy, with bansuri-flutist Richard Ekre-Suzzi. Klas has also played with Raymond Strid, Mats Gustafsson, Ken Vandermark, Joe Williamson, Martin Küchen, Lennart Åberg, Gerry Hemingway, Palle Danielsson, William Parker, Erika Angell, among others. He teaches at the Royal College of Music in Stockholm (Sweden) and regularly gives lectures on Yoga history and philosophy. Also have a look at www.nevrin.se!
"What a pianist! Klas Nevrin has really succeeded to assemble the best of influences, from fellow country-men like Bobo Stenson and Sten Sandell, adding Marilyn Crispell and Herbie Hancock as well as European 'contemporary tonal language'. And yet he is also a markedly original musician, with a sharp-witted accompanying style and with distinctly captivating solos. … Nevrin has an unusual improvisatory capacity." (Bjarne Soltoft, Jazznytt, Norway, 2007)
VILHELM BROMANDER – bass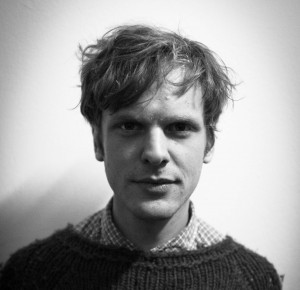 Bassplayer, composer and improviser, educated at the royal college of music in Stockholm. Vilhelm plays with a wish to find the musical core, despite genres and aesthetics. Playing upright bass in improvised music, contemporary classical music and various jazz/freejazz bands, and electric bass in various pop/afrobeat bands (including Saigon and Music is the weapon). Vilhelm also has a small cassettelabel, Quaset, where he releases music that he likes and/or is a part of. For the last 5 years he's been a busy concertproducer for improvised music through FRIM and his own Club, Club:ovisation. (Photo: Micke Keysendal)
RICARD ÖSTERSTAM – drums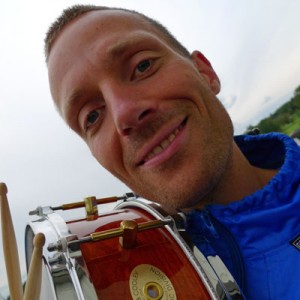 In 1990, Österstam enrolled as jazz student at Skurups Folkhögskola, where he soon found personal and musical fellowship in class mate Klas Nevrin. A couple of years later, the two carried on their collaborations in Stockholm, experimenting on duo and playing with musicians like Fredrik Ljungkvist, Amit Sen and Martin Küchen.
On moving back to Skåne in 1996, Österstam played in different constellations with guitar player and rhythm guru Mulle Holmqvist, a work that resulted in touring Swedish prisons as well as recording the Skurup cult record "Parafras". In 2000, Österstam began a 5-year exile from jazz, in favor of raising a family, running a vegetarian restaurant and playing Indian percussion. Returning to jazz and improvisation, Österstam also started teaching. His work with young children is much appreciated and tends to be pivoting around elements of improvisation and spontaneous music. One constallation that emerges as most important in Österstam's musicianship at the moment is the duo Robric's Nest.