Klas Nevrin Ensemble
For the expanded Octet version please visit the website The Revoid Ensemble!
Klas Nevrin - piano, zither, keys, Per "Texas" Johansson - reeds, Katt Hernandez - violin, Vilhelm Bromander - bass, Ricard Österstam - drums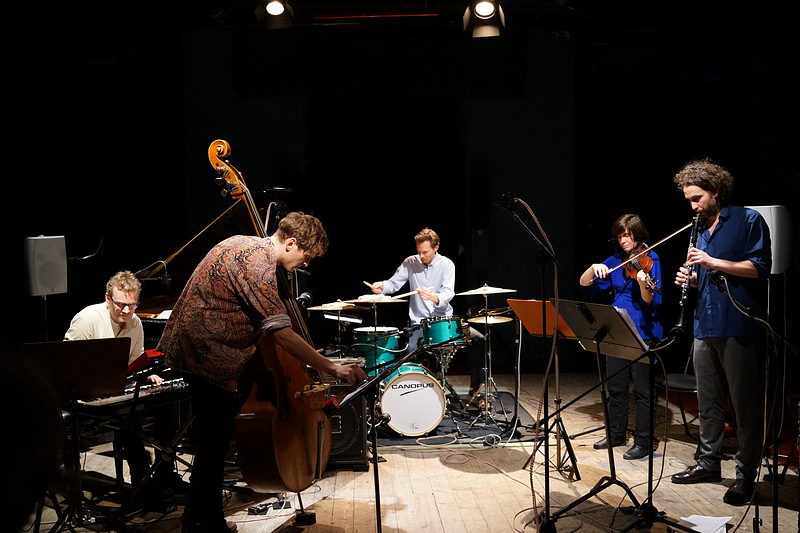 .
(Photo: Heiko Purnhagen)
This is an exciting collaboration between 5 highly creative musicians otherwise working in groups as diverse as Yun Kan 10, Barry Guy New Orchestra, The Schematics, Fens, Saigon, Music is the weapon, and Robric's Nest. The result is a highly original and intense exploration of the possibilities of improvisation through a myriad of methods, sounds and moods.
The original compositions are inspired by a variety of sources — from "classical composers" such as Chopin, Ives and Ligeti, to microtonality, world music and jazz. Moving freely between constrained minimalistic compositions, world music grooves, lyrical melodies and expressionistic improvisations, this group is an unusual and valuable voice in contemporary improvisation.
CD released on Found You Recordings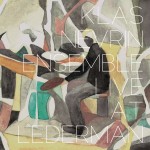 "Nevrin wisely weaves together distant musical universes.. The highly original compositions and masterful performances … offer a provocative listening experience that does not commit itself to any school." (Eyal Hareuveni, All About Jazz)
"An album that literally begs to be played over and over again." (Peter Bornemar, Dig Jazz)
"Klas Nevrin's original music is created out of subtly applied layers of sounds, microtonalities and dynamic processes.. Nevrin is a musician and composer that simply stretches a little further." (Johannes Cornell, Dagens Nyheter)